Catering
Catering with Fuji Cafe is perfect for your next luncheon, meeting, or large event!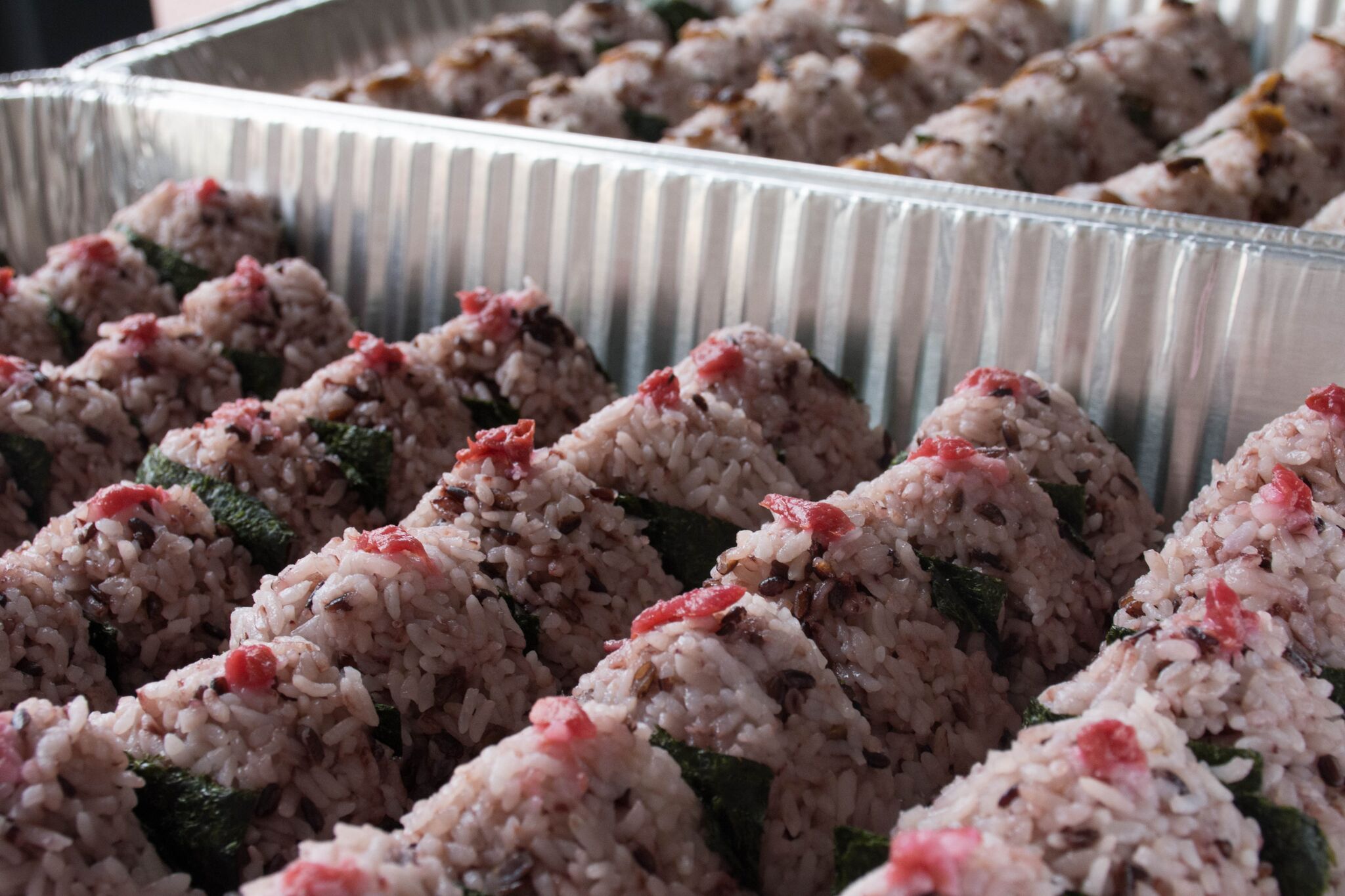 Catering with Fuji Cafe is available for you. To order, please see the guidelines and menu, then send us a request by email, phone or using the inquiry form below.
SERVICE HOURS:
Monday-Friday 11am-7:30pm
Satuday & Sunday 12pm-7:30pm
(Closed on most major holidays)
ORDER DEADLINE:
Orders must be placed 24 hours prior to your event.
MINIMUM ORDER:
$100 for pick-up and delivery (before tax and fees apply)
DELIVERY FEE:
Delivery within Boulder Valley: $10-$20 depending on distance
Delivery outside Boulder Valley: Depends on distance
CAFE PICK-UP:
All catering orders are fulfilled at Fuji Cafe.
CANCELLATION:
Must be made 24 hours prior to delivery/pick-up date or subject to full charge.
OTHER:
Menu, prices, and minimums can change at any time at Fuji Cafe's discretion.
HOW TO ORDER:
Please contact info@fujicafebar.com or use the online order inquiry form below:
Onigiri (Riceballs)
We recommend 3 onigiri per person and a side.
KEY: [V] Vegan [GF] Gluten Free
VEGGIE
PLAIN [GF]
MISO-MAYO [V] – Creamy paste, miso, mayonaise, sesame, and mirin $2.95
UME [V.GF] – Japanese supreme plum pickle, sour and salty $2.95
KONBU [V] – Salted dried seaweed $2.95
SHITAKE [V] – Slow cooked mushrooms with soy sauce, mirin, and sake $2.95
TAKANA – Japanese green mustard pickle, spicy or regular $2.95
MEAT & SEAFOOD
TUNE-MAYO – Cooked wild albacore w/ Japanese mayo paste $3.15
SALMON – Tender honey smoked salmon $3.15
CHICKEN TERIYAKI – Roasted chicken cooked with homemade teriyaki sauce $3.15
BEEF SHIGURE – Slow simmered beef with soy sauce, mirin, and ginger $3.15
MENTAI-KO – Japanese spicy pollack roe $3.15
UNAGI – Freshwater barbecue eel $3.45
Sides
EDAMAME [V.GF] – Boiled soy bean $X.XX
BROCCOLI [V.GF] – Boiled and salted $X.XX
MISO SOUP –